2015 Dodge Dart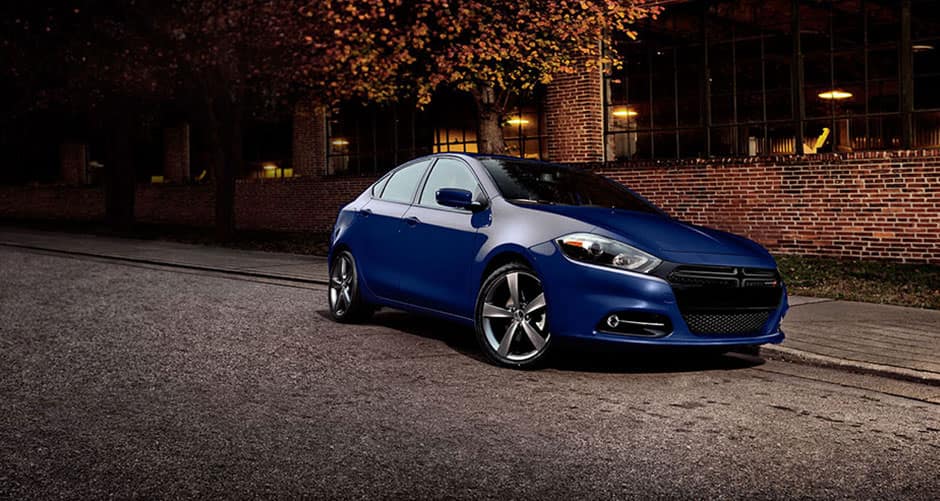 Browse Inventory
Get Financing
Schedule Service
Find Parts
Contact Us
New 2015 Dodge Dart at Griffis Motors, Inc in Columbus, MS
The 2015 Dodge Dart is technologically-advanced and stylish; neither the interior or exterior will disappoint because they both offer plenty of space for people and their stuff. This year is a repeat for the Dart because it is a car that stands out. In fact, the Dart's 2014 model received Strategic Vision's Total Quality Award for the "Best Small Car." The 2015 Dart is great for those looking for a vehicle that will allow them to completely enjoy their travels. Safety features make the vehicle first-rate. The 2015 Dart is certainly a new kind of compact vehicle. Three new model colors have arrived on time for this model year: Vitamin C (orange), Passion Red and Laser Blue. Also here for 2015 is Android smartphone capability for Bluetooth with the Dart's touchscreen. USB connectivity also now makes itself available.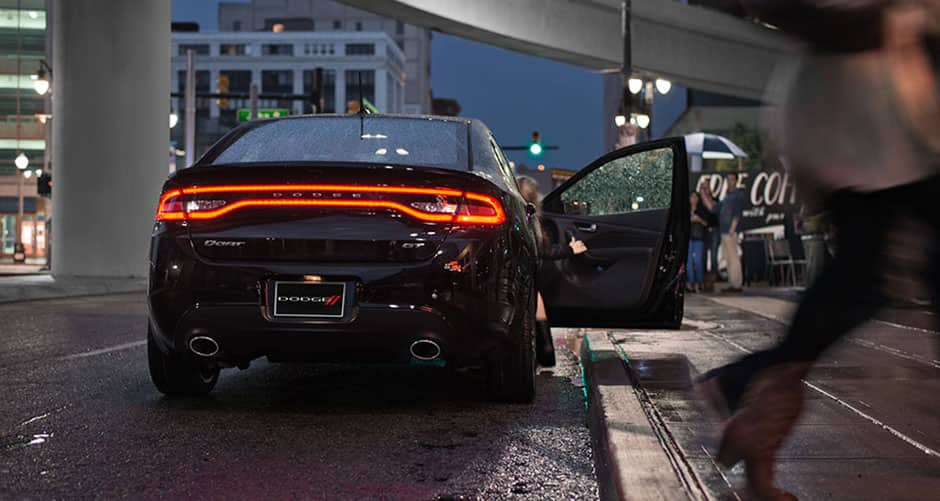 Under the Dart's Hood
The 2015 Dodge Dart runs well while slicing through wind and reducing drag. The gas tank holds 14.2 gallons of the substance that will transport you places. Go up to 41 miles per gallon (mpg) highway in the car because the Dodge Dart is excellent at saving gas. This car offers 184 horsepower. The engine reuses energy instead of releasing it. Combustion does improve the Dart engine's capability. Select Dodge Dart models have functioning grille shutter units, which control airflow by forcing air down the front and sides of the vehicle to keep the vehicle's drag low. MultiAir technology shaves off CO2 output and reduces the force needed to move the wheels. Some engines make this car a Partial Zero Emission Vehicle (PZEV), lessening this car's carbon dioxide footprint. The Dart runs on regular, unleaded gas. Its highway and city ranges in miles are 497.0 and 312.4, respectively.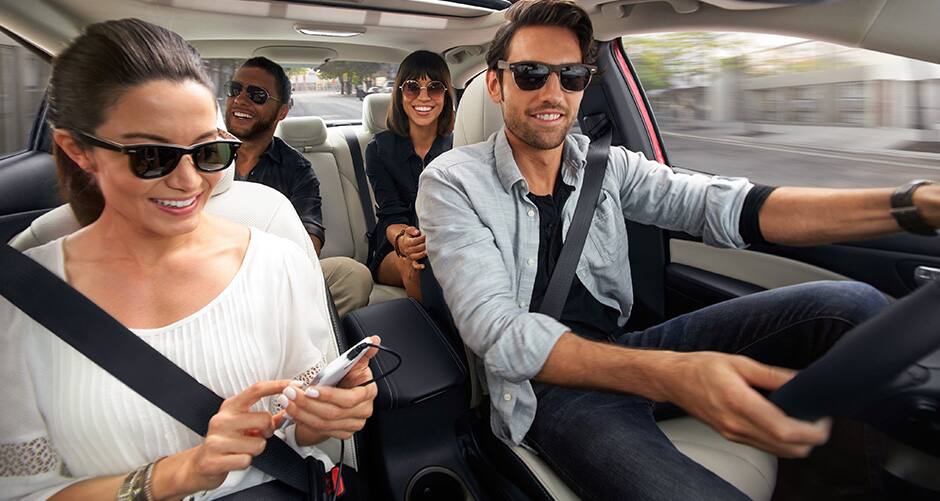 Design of Dodge Dart
This remarkable vehicle runs as beautiful as it looks. There are nine exterior colors available. Choose from a range of 16- to 18-inch wheels and paint colors. This racing vehicle has 152 LED lamps. There are six ways to fix the passenger's seat for anybody's comfort and safety. You can choose from four interior colors. There is an available 8.4-inch touchscreen radio. While driving the Dodge Dart it is a possibility to talk while keeping both hands on the steering wheel with a Bluetooth-compatible Android smartphone. SiriusXM travel link is available. Some models of the vehicle offer USB ports.
How much torque does the Dart provide?
The Dart provides 171 ft-lbs of torque @ 4800 revolutions per minute (rpm).
Is the steering wheel tilt or telescopic?
The steering wheel is actually both!
What are your hours?
Monday 7:30am-6:00pm, Tuesday 7:30am-6:00pm, Wednesday 7:30am-6:00pm, Thursday 7:30am-6:00pm, Friday 7:30am-6:00pm, Saturday 9:00am-2:00pm and Sunday Closed.
Conclusions
The 2015 Dodge Dart has a strong make-up. The safety frame gives people extra security if a crash occurs. With reactive front head restraints, ten airbags and other features like Blind Spot Monitoring, Rear Cross Path Detection, and a Parksense® Rear Park Assist system, the Dodge Dart creates excellent car trips for occupants. The Dart has ventilated front disc/solid rear disc brakes, four-wheel anti-lock brakes (ABS), and traction and stability controls. Tire-pressure monitoring will alert you when it is time to fill up your tires to avoid a flat. A post-collision safety system and engine immobilizer will help you out incase you get into an accident. Come see the 2015 Dodge Dart today to see how it could be your new friend for the road!
Read Our Other Reviews
2015 Jeep Wrangler
2015 Jeep Renegade
2015 Chrysler 200