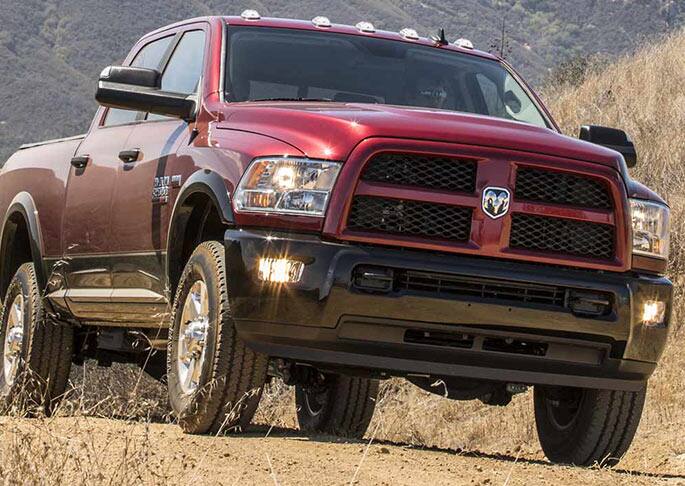 New 2015 Ram 2500 at Griffis Motors, Inc near Columbus, MS
Customers who need a powerful heavy-duty truck with driving refinement and plenty of comfort to serve as a mobile office while on the road or at the job site. There are a couple of alternatives within this competitive segment, like the Chevy Silverado and Ford F250; however, the 2500 from Ram has continuously come to the front of this pack with an unmatched dedication to the comfort of the driver, as well as extra attention paid to capability.

Some of the new features for 2015 include a heavy-duty vinyl seat option, as well as new power-folding trailer-tow mirrors that provide plenty of additional visibility when parking or towing which is much appreciated when driving around a larger, heavy-duty truck. There is also even more power granted to the 6.7-liter turbodiesel engine, in the form of extra torque.
Browse Our 2500 Inventory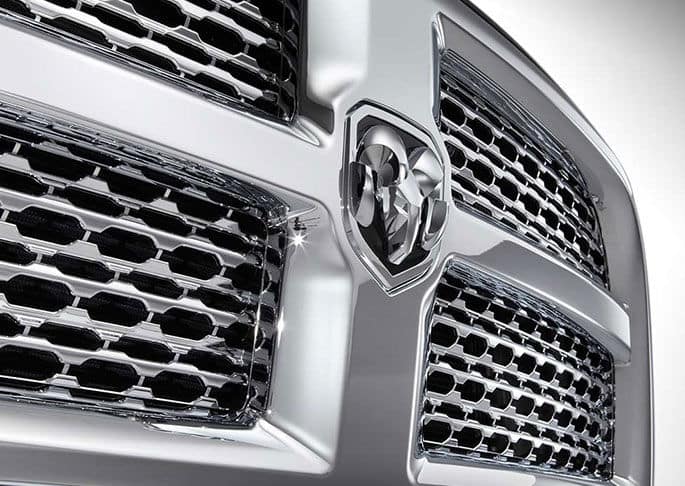 Three Capable Powertrain Options
There are three truly fantastic engines available, which can capably serve while towing and hauling whether you are going across the country or just around the work site. The options include two V8 engines, and one inline-6; furthermore, there are great transmission options. Available with the gas engines is a six-speed automatic, while the diesel models can be linked to either a six-speed manual or six-speed automatic. In addition, customers who choose a diesel engine will also received exhaust braking which increases the vehicle's stopping power and responsiveness.

The engine options are as follows: a 5.7-liter V8 with 400 lb-ft of torque and 383 horsepower, a 6.4-liter V8 with 410 horsepower and 420 lb-ft of torque, and finally a 6.7-liter turbocharged diesel inline-6 that delivers different specifications depending upon which transmission is chosen. The manual linked 6.7-liter offers 350 horsepower and 660 lb-ft of torque, while the automatic offers 370 horsepower and 800 lb-ft of torque.
Schedule Service for Your Ram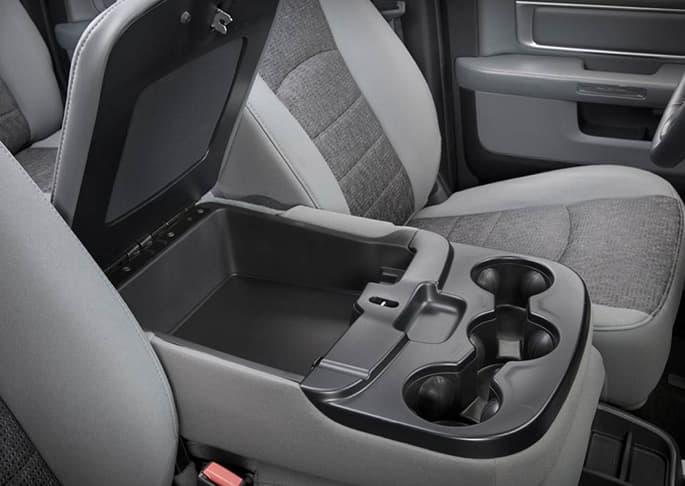 Many Great Trims
Despite its undeniable devotion to pure power and capability, the 2500 is also well designed to provide a rugged and work ready style. On the front end there is the characteristic big-rig style grille, which has become a hallmark of Ram vehicles. There are also a number of different body styles and bed lengths, which makes it easy for each customer or business owner to customize the truck to their own needs. The interior, meanwhile, is remarkably refined and can be equipped with a number of features that would give luxury vehicles a run for their money. This is especially true for the highest trim level, which is the Laramie model that is equipped with leather and many upscale amenities.

Each model is guaranteed to impress, and the base Tradesman model has everything you need to started on a job. Features include vinyl flooring, air conditioning, and a driver information center. In addition to cruise control and automatic on/off headlights, the vehicle has a tilt steering wheel and a six-speaker audio system with access to various entertainment features.
Find Ram Parts
How can I keep up to date with news about your dealership?
Following our Facebook and Twitter accounts are great ways to keep in touch will all of our goings on at Griffis Motors! Twitter and Facebook
Where is Griffis Motors located?
We serve a variety of areas in the Philadelphia, Mississippi area where our dealership is located. Customers who live in Columbus, Aberdeen, Meredian, Jackson and beyond can find the best deals at Griffis Motors! Directions
I need my oil changed as soon as possible - do I need to make an appointment?
Take advantage of Express Lane Fast Oil Change service, for a lightning fast oil change without an appointment. Express Lane
What other trucks does Ram have in their lineup?
Ram also has the regular-duty 1500, and 3500 heavy-duty model in addition to the 2500. Ram Inventory
How can I estimate my monthly payment?
Using your current finances, our Payment Calculator can help you project your payments! Payment Calculator
A Remarkable Heavy-Duty Option
Boasting some of the most innovative powertrain configurations available on the market, as well as a smooth and quiet ride, the Ram 2500 will provide a comfortable yet capable ride for a number of jobs. Each model is incredibly well-equipped, especially the base Tradesman model which provides a perfect starting point fo the work site. To learn more about the 2015 Ram 2500, contact Griffis Motors today!
Inquire About Ram Financing