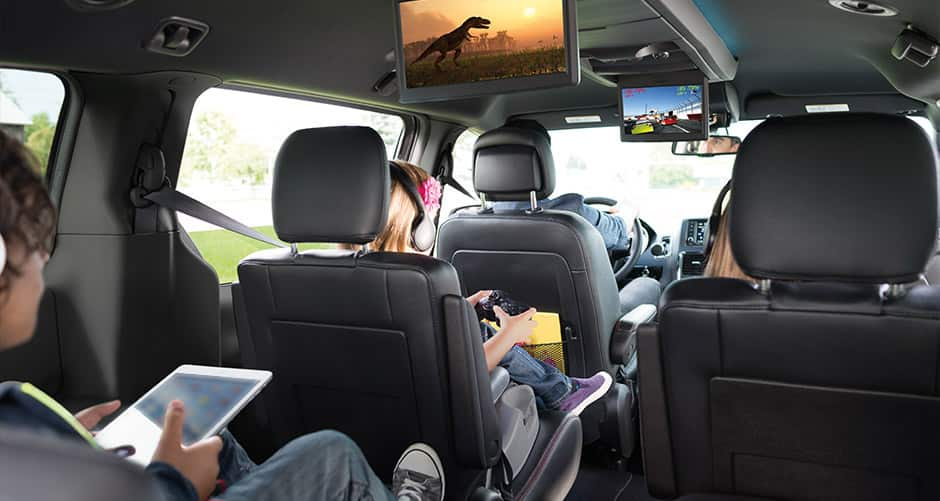 Traveling with kids can be crazy, especially if they are toddlers. Plus let's make it really interesting and have three boys under the age of five, traveling in a van for about 12 hours. I know what your thinking, why would any smart sensible parent even think about the idea, much less do it!  

Traveling with kids has become easier today, with built in electronics, parents can now carry on a regular relaxing conversation up front while the kids are happy watching a DVD movie. Having small kids certainly changes the type of car choices you may be looking at, one has to consider with three boys, as mentioned above, one has to think about having to have three car seats, toys, and snacks. This can take up a lot of room, so buying a small car isn't even in the equation.  

There are three things parents need to consider when looking at new cars with children, child safety, easy access and cargo area.  You will be packing diaper bags, extra bags, toys and you will definitely need all the extra cargo space you can find.  

Buying a new car can be challenging enough, so taking the kids with you on this big purchase is not exactly what I would want to do, but I do think that once you do make a final choice, bringing the kids would be a great idea then, to make sure the car is a good fit for your family. Definitely bring all car seats to make sure you have room enough for all of them would also be a great idea.   Make sure you do your research before you head out van shopping.   

Buying a large enough car will make traveling more pleasant on all involved, but you have to put yourself in your kids shoes, back seats while driving can be boring, tiring and a closed in experience, which is why even with all of today's electronics to help make our kids happy, siblings will be siblings. Remember riding in the back seat when your were young on family trips? It simply comes natural to fuss, fight or want to irritate your brother or sister!   

Author Note: Tammy is the owner and author of the Frugal Southern Mom Blog. Visit her on Facebook, Pinterest, and Twitter!